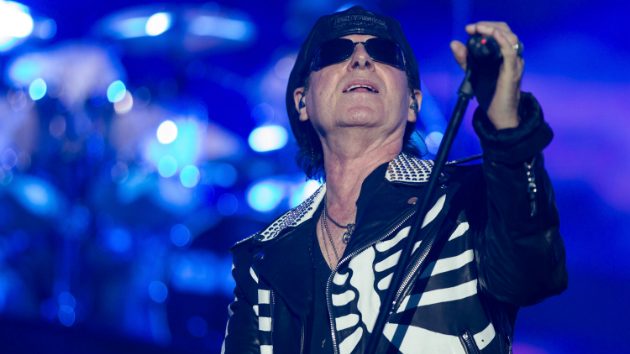 The Scorpions' Klaus Meine (Miikka Skaffari/FilmMagic)Scorpions have canceled the remainder of their 2017 Crazy World Tour of North America with Megadeth. The German rockers announced in a statement over the weekend that frontman Klaus Meine is battling "severe laryngitis" and could risk "permanent vocal damage" if he were to continue the trek.
"[We] truly hate to disappoint our fans, and hope to come back to America soon, but this time we have no choice but to cancel," the statement continues.
"My deepest gratitude to the Scorpions for taking us on tour," adds Megadeth's Dave Mustaine. "Talk about a boyhood dream coming true. My best wishes and we'll be waiting."
The tour began September 14 and was scheduled to conclude October 15 in Tampa, Florida. The last date Scorpions and Megadeth played before the cancellation was on Saturday, October 7, in Los Angeles.
Copyright © 2017, ABC Radio. All rights reserved.