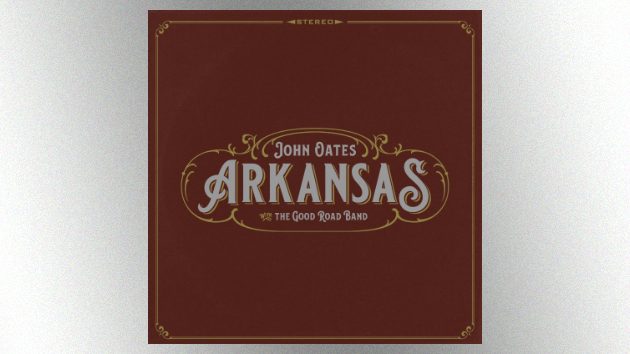 Thirty Tigers
Thirty TigersHall & Oates singer John Oates takes a deep dive into American roots music on his latest solo album, Arkansas, which will be released on February 2. The 10-track collection, which will be available on CD, vinyl and digitally, was recorded in Nashville with a collective of respected session musicians christened The Good Road Band.
The project began as a tribute to Oates' musical idol, late blues legend Mississippi John Hurt, but developed into an homage to the pop veteran's various influences.
"It's like Dixieland, dipped in bluegrass, and salted with Delta blues," explains Oates.
He describes Arkansas as "the record I have always wanted to make, with the band to bring it to life. After all these years, I feel I've finally been able to capture the sound that's in my head."
The album features covers of a variety traditional and vintage Americana tunes, including Emmett Miller's 1924 classic "Anytime" and the 1932 Jimmie Rodgers song "Miss the Mississippi and You." The record also features two new tunes: the title track and "That'll Never Happen No More." You can listen to the song "Arkansas" now at Oates' official YouTube channel.
The album can be pre-ordered now at various online retailers, as well as via a PledgeMusic campaign that also offers autographed vinyl copies of the record, limited-edition exclusive Oates merch and more goodies.
Here's the complete track list of Arkansas:
"Anytime"
"Arkansas"
"My Creole Belle"
"Pallet Soft and Low"
"Miss the Mississippi and You"
"Stack O Lee"
"That'll Never Happen No More"
"Dig Back Deep"
"Lord Send Me"
"Spike Driver Blues"
Copyright © 2017, ABC Radio. All rights reserved.