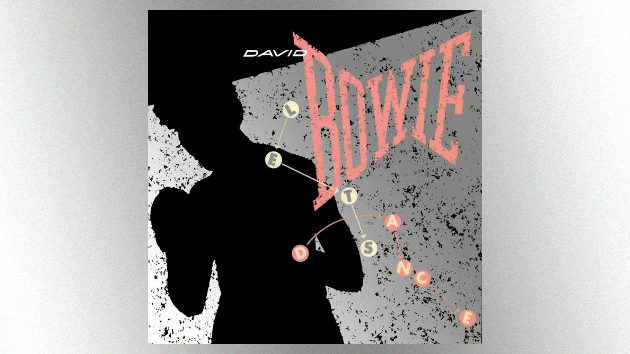 ParlophoneIn conjunction what would have been David Bowie's 71st birthday, a previously unreleased early demo version of the late rock legend's hit 1983 single "Let's Dance" was released today as a digital single available for purchase as a download and via streaming services. Bowie recorded the song in December 1982 in Montreux, Switzerland, and co-produced the track with Chic's Nile Rodgers, who also played guitar on the tune.
The track also features bass by Turkish-born musician Erdal Kizilcay — who went on to work on several other projects with Bowie — while drums and a second guitar were contributed by unknown musicians.
Rodgers revisited the demo in November of last year and remixed it at his Le Crib Studios in Westport, Connecticut, with producer/engineer Russell Graham.
"My creative partnership with David Bowie ranks very, very, very high on the list of my most important and rewarding collaborations," says Rodgers, who co-produced the entire Let's Dance album with Bowie. "This demo gives you, the fans, a bird's-eye view of the very start of it!"
Nile explains that Bowie first played him the song on an acoustic guitar and told him, "I think this is a HIT!"
Rodgers adds, "This recording was the first indication of what we could do together as I took his 'folk song' and arranged it into something that the entire world would soon be dancing to and seemingly has not stopped dancing to for the last 35 years! It became the blueprint not only for 'Let's Dance,' the song, but for the entire album, as well…Happy Birthday David, I love you and we all miss you!"
The studio version of "Let's Dance" went on to become Bowie's second single to top the Billboard Hot 100, after "Fame" in 1975.
Copyright © 2018, ABC Radio. All rights reserved.