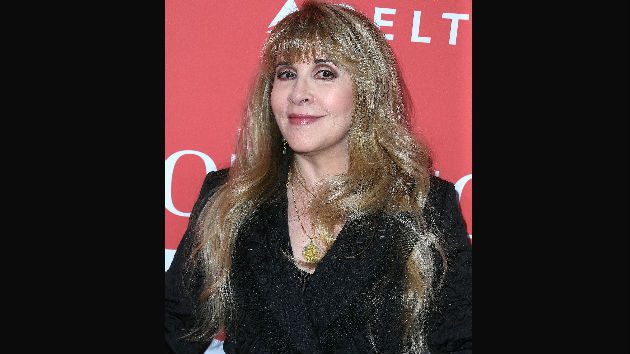 Steve Granitz/Getty ImagesAs announced Tuesday morning, Stevie Nicks is one of the 15 artists nominated for induction into the Rock and Roll Hall of Fame. She's also one of six artists who've never before been on the ballot, along with Todd Rundgren, Def Leppard, John Prine, Roxy Music and Devo. But if she makes the final cut, she'll also make history.
"Stevie as a solo [artist] could be really groundbreaking," says Rock Hall of Fame President and CEO Greg Harris. "It would be the first time a female artist is inducted for a second time, after being in a group. There are 22 male artists that have been inducted two times, but no female artist."
Stevie, of course, is already a member of the Hall as part of Fleetwood Mac, who were inducted in 1998. A huge influence on a generation of female singer/songwriters, Stevie's released eight solo albums, starting with 1981's Bella Donna through 2014's 24K Gold: Songs from the Vault.
You can vote now for whom you'd like to see inducted at the Hall of Fame's website. Your vote will be tallied along with the ones from music industry veterans, artists, critics and other Hall of Fame members.
The final inductees will be announced in early December. The induction itself will take place March 29 in Brooklyn, NY.
Copyright © 2018, ABC Radio. All rights reserved.