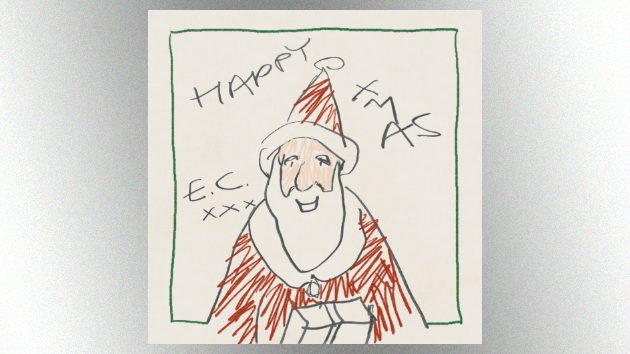 Brushbranch/Surfdog, EPC Enterprises
Brushbranch/Surfdog, EPC EnterprisesOne of this year's most unexpected Christmas albums has been Happy Xmas by Eric Clapton. It includes one original tune, some obscure covers, and classics such as "Silent Night" and "White Christmas." The rock legend explains that the project grew out of his love of Christmas songs…but the whole thing was his wife's idea.
"I do a Christmas playlist every year, different genres, either jazz or swing or modern rock," Clapton explains. "This last one, it was country, I think. Which led my wife, Malia, to say, 'You should do a Christmas album.'"
That inspired Clapton to scour the internet, looking for offbeat holiday songs for the project, as well as for ideas on how to give legendary tunes like "Have Yourself a Merry Little Christmas" and "Away in a Manger" a unique spin. He's pleased with how the album came out, but admits it won't bother him if his fans don't like it.
"I do [my music] for me," he says. "And if I'm satisfied with what we've done…I mean, maybe this is not the right thing to say — but I don't care if anybody else likes it. If they do, that's icing on the cake, but for me, I've done something I'm really proud of."
While the legendary guitarist has certainly led a life filled with sex, drugs and rock 'n' roll, Clapton is the first to admit that he has a real sentimental appreciation for Christmas and its accompanying traditions.
"Christmas for me is snow, a roaring fire, a few chestnuts knocking about and a huge turkey," he admits. "My wife is an incredible cook, so she will lay on the best Christmas lunch. And a perfect tree…I mean, all the classic things."
Visit EricClapton.com for more details about Happy Xmas.
Copyright © 2018, ABC Radio. All rights reserved.