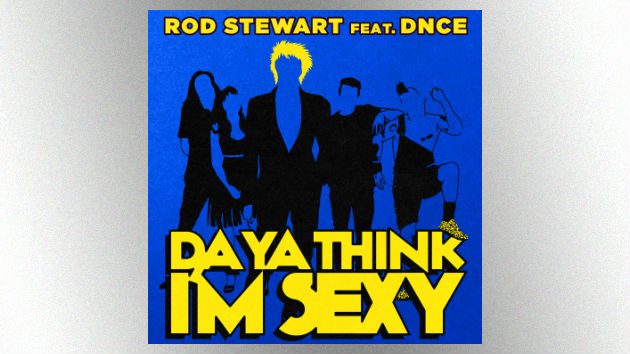 Republic Records
Republic RecordsDNCE is apparently the go-to band when it comes to collaborating with British stars of the '70s and '80s.
Fresh from backing British singer Bonnie Tyler on a rendition of her #1 '80s classic "Total Eclipse of the Heart" during Monday's eclipse, the "Cake by the Ocean" group is now teaming up with Rock & Roll Hall of Famer Rod Stewart on a remake of one of his signature hits.
Rod and DNCE have "re-imagined" the British singer's 1979 disco hit "Da Ya Think I'm Sexy." The song is due out on Friday, and Rod and DNCE will perform it together at the MTV Video Music Awards this Sunday night.
The original track — with its "only in the '70s" lyrics "If you want my body/ and you think I'm sexy/ come on Sugar, let me know" — topped the Billboard Hot 100 in 1979. Initially, critics slammed Rod for forsaking his rock 'n' roll roots to chase the disco sound, but in recent years, the song has gained more respect.
The single is part of Rod's new deal with Republic Records.
Copyright © 2017, ABC Radio. All rights reserved.