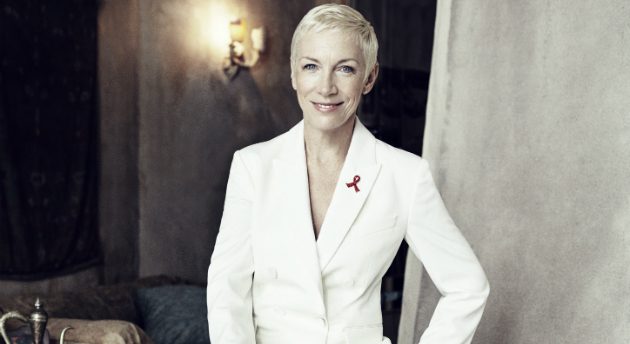 Credit: Alexi Lubomirski
Credit: Alexi LubomirskiAnnie Lennox will be presented with a special honor at Global Citizen Live!, an awards ceremony and performance event held on Monday, September 18, in New York City in advance of this year's Global Citizen Festival.
The founding Eurythmics singer will receive the second annual George Harrison Global Citizen Award for her accomplishments in music and activism at a ceremony at New York University's Skirball Center for the Performing Arts.
In a statement she sent to Vogue regarding the award, Lennox writes, "At a time when it appears we are facing more challenges than ever before, we need to embrace the notion of global citizenship. That means choosing hope over despair; responsibility over indifference; feminism over misogyny; and respect, love, and kindness over bigotry, division, and hatred."
According to a press release, a number of "renowned artists," as well as "world leaders and leading activists," will take part in Global Citizens Live!, which is described as "an evening to celebrate the impact achieved by millions of Global Citizens."
Global Citizens Live! is part of Global Citizen Week, a series of events held in the Big Apple that will lead up to and include the 2017 Global Citizen Festival, scheduled for Saturday, September 23, on the Great Lawn in Central Park.
The concert and world-unity rally will feature headlining performances by Stevie Wonder, Green Day, and The Lumineers, as well as guest appearances by Pharrell Williams and Alessia Cara.
Visit GlobalCitizen.org for more information.
Copyright © 2017, ABC Radio. All rights reserved.