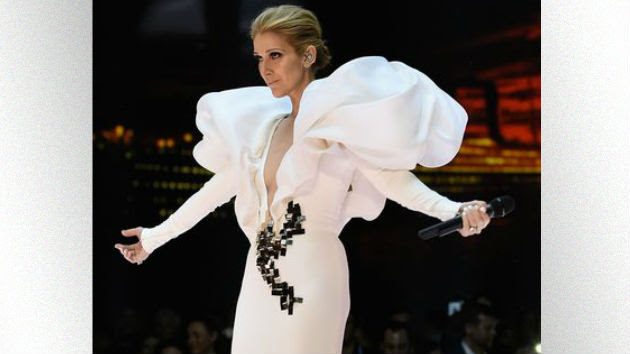 John Shearer/Getty Images via ABC
John Shearer/Getty Images via ABCCeline Dion is ready to "shine bright like a diamond."
At the launch of her handbag collection in Montreal this week, the singer gave us all an update on how she's doing — and she sang a little Rihanna in the process.
"I'm enjoying myself. I went through a lot," she says, in a video posted to HELLO! Canada's Twitter page. "At this time of my life, going back a few years back when it was so hard, I feel as though I can spread my wings."
She's referring to the passing of her husband Rene Angelil and her brother, Daniel Dion, within days of each other last year.
But she adds that what keeps her going is being "a believer."
When someone asked about her love life, though, Celine played it coy. Instead of answering the question, she broke out into a rendition of Rihanna's "Diamonds." She didn't quite know the words, but it did allow her to dodge the question.
Back in April when she was asked about moving on, she indicated it was too soon. "He's the love of my life," she said of Rene. "It's very difficult for me to see myself with another person."
Copyright © 2017, ABC Radio. All rights reserved.