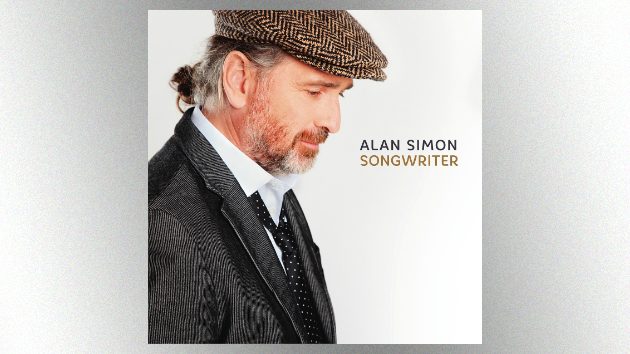 Cherry Red
Cherry RedThe Moody Blues' Justin Hayward, Yes' Jon Anderson and Mick Fleetwood are among the many stars featured on Songwriter, a compilation of the work of French folk-rock musician Alan Simon that's just been released as a two-CD set. The album, which previously was only available on vinyl, includes tracks from various albums by Simon, who is known for creating concept albums based on Celtic myths and history.
Among the other guest artists appearing on the Songwriter collection are late Asia frontman John Wetton, longtime Jethro Tull guitarist Martin Barre, ex-Fleetwood Mac guitarist Jeremy Spencer, Billy Preston, Midnight Oil, Alan Parsons, and various members of Supertramp.
"The 40 songs on the compilation are all personal selections from my rock operas and concept albums: Excalibur (the quadrilogy), Gaia, Anne de Bretagne, Tristan & Yseult, Captain Kid and various soundtracks," Simon explains. "Some of these tracks fans may know already and other tracks offer a deeper insight into my work! Songwriter is a sentimental and personal collection which also includes a comic strip of my journey."
Meanwhile, Simon will release the fourth installment album of his Celtic rock opera series Excalibur on November 3. Excalibur IV features contributions from Wetton, Barre, Supertramp's John Helliwell and Jesse Siebenberg and many others. Simon is planning to mount a tour in support of the album in 2018.
Here's the full track list of Songwriter, along with the various guest stars:
Disc One
"Celtic Ring" — featuring Alan Parsons
"Les Cavaliers Du Vent"
"World" — featuring Brankica Vasic
"Morholt"
"The Origins Pt. 1" — featuring Moya Brennan
"The Kings"
"Lettre À Yseult" — featuring Christian Décamps
"Dihun"
"War"
"Ad Libitum" — featuring Carlos Nunez
"Celtic Land"
"Beltaine" — featuring Fairport Convention
"Skye" — featuring Skilda
"Castle Rock" — featuring Fairport Convention
"Dun Aengus" — featuring Martin Barre
"The End"
"In the Wind of the Celtic Dream" — featuring Konan Mevel
"The Vision" — featuring John Wetton
"Adela" — featuring Jesse Siebenberg
"I'm Not the Only One" — featuring Jesse Siebenberg & John Helliwell
Disc Two
"No Man's Land" — featuring Midnight Oil
"Come" — featuring Jesse Siebenberg
"The Elements" — featuring Roger Hodgson & Dan Ar Braz
"Dancing Heart" — featuring Roberto Tiranti
"Circle of Life" — featuring Jon Anderson
"Fame and Glory" — featuring Fairport Convention
"Peace on Earth" — featuring Heather Small & Billy Preston
"Angel's Tears" — featuring Jeremy Spencer
"Where Is the Way" — featuring Billy Preston
"On the Road" — featuring Justin Hayward
"Jangadero" — featuring Cesaria Evora
"Evil Day" — featuring Roberto Tiranti
"Secret Garden" — featuring Maddy Prior
"World" — featuring Zucchero & Anggun
"Motherland" — featuring Jimmy O'Neill
"Saman" — featuring Les Holroyd & Mick Fleetwood
"Marie La Cordelière" — featuring James Wood & Fairport Convention
"Lugh" — featuring John Wetton & Martin Barre
"Desire" — featuring Les Holroyd
"A Prayer for My Lover" — featuring Siobhan Owen
Copyright © 2017, ABC Radio. All rights reserved.