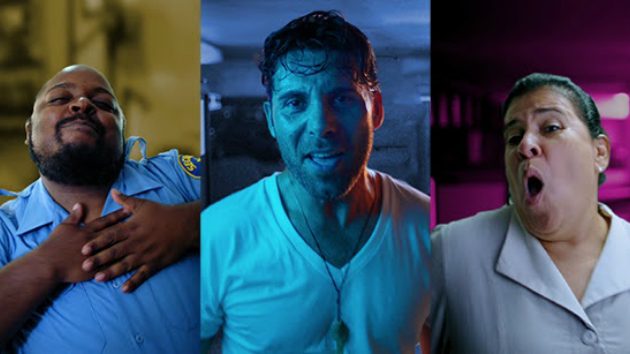 Courtesy of Paul McCartney
Courtesy of Paul McCartneyPaul McCartney recently debuted three separate videos for his new single, "Come On to Me," each one featuring a different night-shift worker who lip-syncs and dances to the tune. Now an official clip combining segments of the previous videos has premiered at the rock legend's official website and YouTube channel.
The new "Come On to Me" clip jumps between the three storylines, which follow Fred "Little Freddie" Maxwell, an after-hours department-store security guard; Ali Almohri, who works in his family's food truck; and Elsa Morales, a cleaning woman in an executive office building.
As previously reported, all three videos feature the workers enthusiastically singing and dancing alone to McCartney's upbeat, suggestive song while at their places of employment.
The video's director, TG Herrington, found the three clips' stars, none of whom are professional actors or dancers.
As previously reported, in conjunction with the "Come On to Me" videos, McCartney has launched a competition asking fans to film themselves singing and dancing to the song, and then post their clips to Instagram or Twitter using the hashtag #COTMChallenge. Sounds like we might be seeing yet another "Come On to Me" video soon.
"Come On to Me" appears on Sir Paul's recently released studio album, Egypt Station.
Copyright © 2018, ABC Radio. All rights reserved.