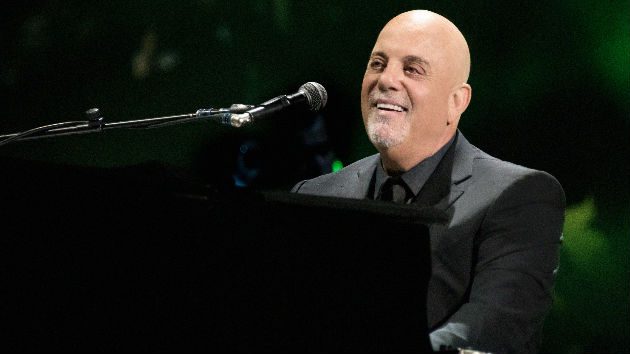 Credit: Mike Colucci
Credit: Mike ColucciBilly Joel doesn't turn 70 until 2019, but he's already planned his birthday party.
The Piano Man will usher in his seventh decade on May 9, 2019, by performing at New York's Madison Square Garden, the site of his monthly residency since 2014. This performance will be Joel's 110th career performance at the legendary venue.
Citi card members will get first crack at pre-sale tickets starting Monday, December 17 at 10 a.m. ET. You can also get pre-sale tickets by registering for Ticketmaster's Verified Fan program; registration for that is now open, and the pre-sale starts on Wednesday, December 19.
Don't want to bother with all that? Tickets go on sale to the general public on December 21 at 10 a.m. ET via Ticketmaster.com.
In May of 2014, Joel celebrated his 65th birthday onstage at the Garden, where he welcomed guests like Jimmy Fallon and Howard Stern. He told the crowd that night, "Welcome to my birthday party! I'm supposed to retire at this age… or at least not have the name 'Billy!'"
Joel's frenemy Elton John also has done the Madison Square Garden birthday gig thing: He turned 60 onstage at the venue on March 25, 2007.
Copyright © 2018, ABC Radio. All rights reserved.