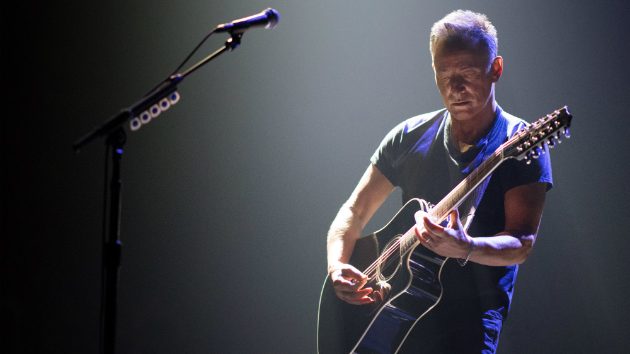 Credit: Rob DeMartin
Credit: Rob DeMartinThis weekend is an eventful one for Bruce Springsteen, who will give the final performance of his long-running stage show Springsteen on Broadway on Saturday, a few hours before a Netflix special of the same name premieres on the streaming service — at 3:01 a.m. ET.
The Springsteen on Broadway special features a full performance of the rock legend's show at the Walter Kerr Theatre in New York City, shot in front of a private audience in July of this year. The production was written by The Boss and combines spoken-word segments from his 2016 memoir, Born to Run, with stripped-down renditions of some of his original tunes. Bruce's wife, E Street Band backing singer Patti Scialfa, makes a special appearance, singing two tunes with her husband during the show.
The special was directed and co-produced by Thom Zimny, who previously has worked on various Springsteen documentaries, as well as the 2018 HBO doc Elvis Presley: The Searcher.
On Friday, a soundtrack album featuring the audio of the Netflix special was released.
The Springsteen on Broadway show opened in October 2017, and has been one of the hottest tickets on Broadway since its premiere. In June, Bruce was presented with a special Tony Award honoring the production.
Here is the full track list of Springsteen on Broadway soundtrack:
"Growin' Up"*
"My Hometown"*
"My Father's House"*
"The Wish"*
"Thunder Road"*
"The Promised Land"*
"Born in the U.S.A."*
"Tenth Avenue Freeze-Out"*
"Tougher than the Rest" — with Patti Scialfa*
"Brilliant Disguise" — with Patti Scialfa*
"Long Time Comin'"*
"The Ghost of Tom Joad"*
"The Rising"
"Dancing in the Dark"*
"Land of Hope and Dreams"
"Born to Run"*
* = introduction and song.
Copyright © 2018, ABC Radio. All rights reserved.