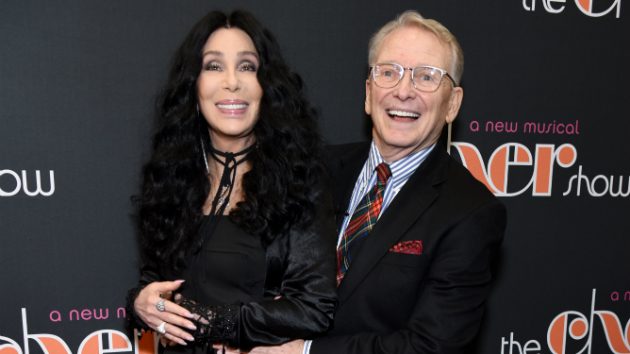 Jenny Anderson/Getty Images for The Cher Show
Jenny Anderson/Getty Images for The Cher ShowIn her decades-long career, Cher has worn some pretty outrageous, over-the-top stuff — from the barely-there number in the video for "If I Could Turn Back Time" to the huge feathered headdress and midriff-baring gown she wore to the 1986 Oscars. But her longtime costume designer Bob Mackie reveals that there's one outfit he's wanted to put her in for years…to no avail.
Mackie has been working with Cher for 52 years, ever since he first met her on the set of the first season of The Carol Burnett Show. Speaking to Out magazine, Mackie says, "She liked what I was doing. Before I knew it, I was designing things for her club acts, and then her television show with Sonny [Bono].
"She likes her rhinestones. She likes her glitter," Mackie adds, noting that Cher would often push him to make her outfits even more outrageous and scandalous.
"There is a style she has and a way she loves to look, and it's never average. It's always kind of iconic, I suppose," says Mackie, who also designed all the costumes for the Broadway musical The Cher Show.
Which is why Mackie admits that he's always wanted to dress Cher in something she'd never wear: a simple, red crepe gown.
Cher kicks off the U.S. leg of her Here We Go Again Tour tonight in Estero, Florida — but it's highly unlikely she'll be wearing anything like that at the concert.
Copyright © 2019, ABC Radio. All rights reserved.