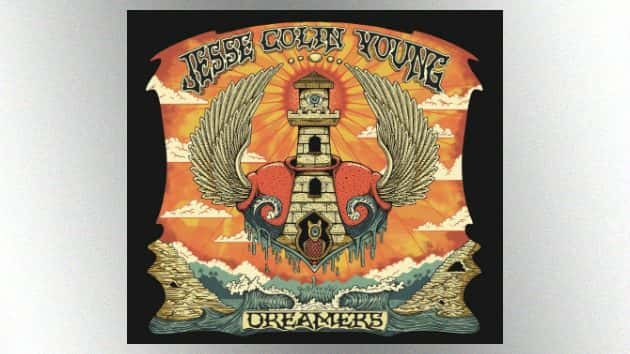 BMG
BMGJesse Colin Young, frontman of the '60s folk-rock group The Youngbloods, will release his 19th solo album, Dreamers, on February 15.
The record features 14 new original tunes that find the singer-songwriter reflecting on a variety of contemporary political and social topics, as well as on his personal life.
"It's been a while since I've spoken out, but I feel as if this is the best record I've ever made," maintains Young, whose last solo effort was 2006's Celtic Mambo.
"There's love songs that really get to the heart of what I'm feeling and have lived through, and on the political songs, I'm looking at the world and going, 'How did everything come out this way?'"
Jesse, who famously sang The Youngbloods' hit version of the '60s protest anthem "Get Together," adds, "The election of 2016 and everything that's happened since really affected my writing, probably more so than anything in the '60s or '70s."
Among songs included on Dreamers is the #MeToo Movement-themed "For My Sisters," which Young initially released as a single this past October. Other tunes on the album are about the children of illegal immigrants — known as "Dreamers" — as well as global warming, the Boston Marathon bombing and the 2016 Pulse nightclub massacre.
The songs on the album display a variety of musical influences, including country rock, folk, Cajun, blues and Celtic.
Young will promote Dreamers with an interview and performance event that will take place on February 13 at The Cutting Room in New York City. The show will be streamed live GuitarWorld.com.
Copyright © 2019, ABC Radio. All rights reserved.