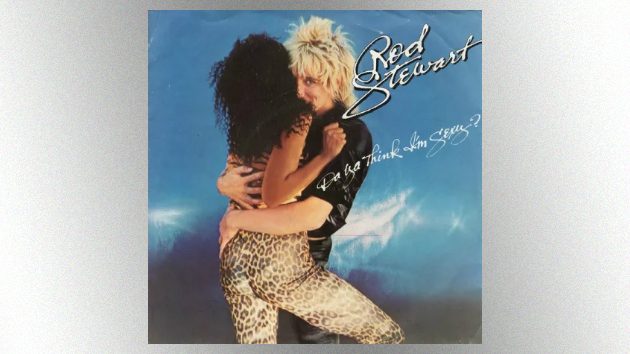 Courtesy of Warner Bros.
Courtesy of Warner Bros.Sunday marks the 40th anniversary of Rod Stewart's disco-rock classic "Da Ya Think I'm Sexy?" hitting #1 on the Billboard Hot 100. The relentlessly catchy track was co-written by Stewart, keyboardist Duane Hitchings, and Rod's drummer at the time, Carmine Appice, who's also a founding member of Vanilla Fudge.
Not necessarily known as a prolific songwriter, Appice tells ABC Radio he was thrilled to have helped create what became Stewart's biggest hit.
"[Rod] only had two number-ones…this and 'Maggie May,' and this outsold 'Maggie May,'" Carmine points out. He adds, "I was blown away. I was thinking, 'Here I am, the drummer, [and I] co-wrote…Rod's biggest song to this day.' I think that's pretty wild."
Appice says "Da Ya Think I'm Sexy?" came together after Stewart told him he wanted a song similar to The Rolling Stones' "Miss You."
"So I went back…and I wrote some chords and had bit of a melody, and I went to my buddy Duane Hitchings' house, who had a studio [with an] eight-track [recorder]," Appice recalls. "[W]e made a good demo, and when Rod heard it, he liked it. So he said, 'All right, we'll work on it.'"
Carmine remembers that the song initially had more of a rock sound, but during the recording sessions producer Tom Dowd brought in an orchestra and other musicians, and the final version leaned more toward disco.
"[W]e didn't expect it to be that way," notes Appice. "But it went to number-one in every country. So, I guess Tom was right."
"Da Ya Think I'm Sexy?" spent four straight weeks at #1 on the Hot 100, while the album it's on, Blondes Have More Fun, topped the Billboard 200 for three weeks in February 1979.
Copyright © 2019, ABC Radio. All rights reserved.