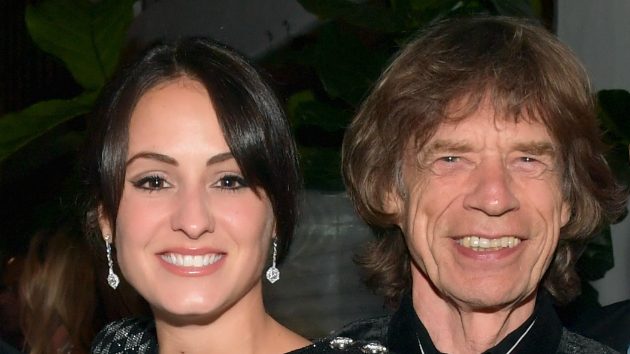 Lester Cohen/Getty Images for Universal Music Group
Lester Cohen/Getty Images for Universal Music GroupMick Jagger has shared some details about the new dance production on which he's collaborating with his girlfriend, Melanie Hamrick, who's a ballerina with the American Ballet Theater. The name of the ballet is Porte Rouge — which is French for "red door" — and it features choreography by Hamrick set to the music of The Rolling Stones.
On Wednesday, Town and Country chatted with Jagger and Hamrick about their collaboration before they attended an intimate dinner party celebrating the Youth America Grand Prix dance charity at a New York City restaurant.
"Melanie had the idea to do the ballet…and she chose the songs to be honest," Mick revealed. "We discussed a few alternatives — but she really chose them. Part of my job is to make sure that they all run together smoothly, do the links and the edits so they work together. So they flow nicely and the highs and lows go together and the keys work going from one song to the next."
Jagger also explained that he and Hamrick added some "bits of sound effects," but all the music featured is well-known Rolling Stones material.
Porte Rouge will premiere later this month at the Mariinsky Theatre in St. Petersburg, Russia, and then will make its U.S. debut on April 18 at Lincoln Center in New York City at the Youth America Grand Prix's 20th anniversary Stars of Today Meet Stars of Tomorrow gala. The organization supports and promotes the careers of young dancers via student ballet scholarship auditions, performances, workshops, master classes and more.
Hamrick told Town and Country that she got her star as a dancer taking part in a Youth America Grand Prix competition when she was 12. She added "So it's kind of like full circle, twenty years later I'm coming in to choreograph."
Copyright © 2019, ABC Radio. All rights reserved.