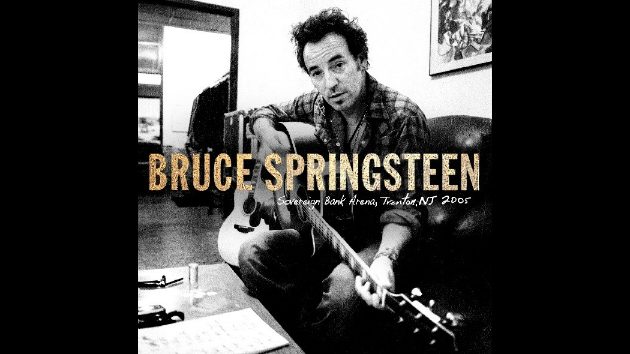 Danny Clinch
Danny ClinchBruce Springsteen's concert vault still has some gems in it, and a new one has just hit the market…recorded in the Boss' home state.
The Live Bruce Springsteen website has just released Trenton '05, documenting the November 22, 2005 closing show of Bruce's solo tour in support of his album Devils & Dust.
The collection features a whopping 26 songs, including classics like "Born In The U.S.A." and "Fire," and rarities like "Zero and Blind Terry," "Thundercrack" and "Songs For Orphans," the latter of which is being released for the first time.
And since Trenton '05 is a solo performance, even the classics on the collection are collectible. You can buy it directly from Bruce at live.brucespringsteen.net.
Here's the Trenton '05 track listing:
"Rumble"
"Born in the U.S.A."
"My Beautiful Reward"
"Devils & Dust"
"Empty Sky"
"Long Time Comin'"
"Zero And Blind Terry"
"Backstreets"
"It's Hard To Be A Saint In The City"
"Fire"
"All The Way Home"
"Mansion on the Hill"
"Reno"
"All That Heaven Will Allow"
"Drive All Night"
"The Rising"
"Further On (Up the Road)"
"Jesus Was An Only Son"
"Leah"
"Song For Orphans"
"Matamoros Banks"
"Growin' Up"
"Thundercrack"
"Santa Claus Is Coming To Town"
"The Promised Land"
"Dream Baby Dream"
Copyright © 2019, ABC Radio. All rights reserved.