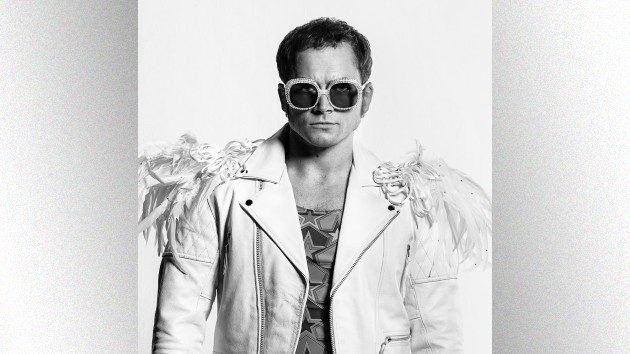 Taron Egerton as Elton John in "Rocketman" from Paramount Pictures
Taron Egerton as Elton John in "Rocketman" from Paramount PicturesThe Oscar-winning movie Bohemian Rhapsody was criticized by some for whitewashing the sexuality of late, legendary Queen singer Freddie Mercury. But there are no such problems with the upcoming Elton John biopic Rocketman, according to its stars and its producer.
Taron Egerton, who plays Elton in the film, tells British GQ that when it comes to the movie's love scenes, "The stuff we shot was pretty explicit. I mean, that's why I made the film."
Egerton adds, "Those scenes are desperately important when you have a [gay] icon of that magnitude…and for me, especially as a heterosexual actor, not to push the envelope as far as I can or try to make it a wholehearted celebration of being a gay man would be wrong."
Egerton says the sex isn't gratuitous, since Elton's romance with his manager John Reid, played by Richard Madden, is central to the plot. However, he says the scene where the two are intimate for the first time is "complicated."
Madden tells British GQ, "John's in love with Elton and all that, but very much seeing the potential for himself. They fall in love and then there's elements of darkness, manipulation, and as Elton becomes more and more successful and absurd, John becomes much more opportunistic and manipulative."
Meanwhile, the movie's producer, David Furnish, who happens to be Elton's husband, insists that Rocketman won't be like Bohemian Rhapsody, which is reportedly going to be screened in China and other overseas markets with all references to Mercury's sexuality edited out.
"You can't do that with our film, I'll tell you that," he says. "It's integral to Elton's journey as an individual and as an artist."
Rocketman hits theaters on May 31.
Copyright © 2019, ABC Radio. All rights reserved.