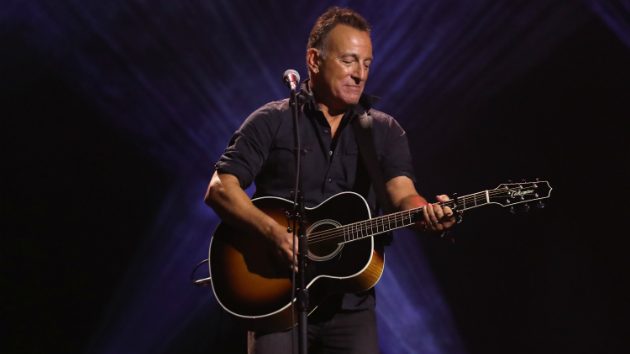 Chris Jackson/Getty Images for the Invictus Games Foundation
Chris Jackson/Getty Images for the Invictus Games FoundationOver the last day or so, Bruce Springsteen has posted two mysterious, uncaptioned photos on his social media sites, fueling speculation that The Boss is about to announce plans for a new project.
The first photo, which was posted on Monday, is a hazy image of a Joshua tree with the sun shining down above it. The second pic, which was uploaded today, appears to be a composite shot combining an image of multiple Joshua trees in a desert landscape with a close-up of one of the tree's leaves.
As previously reported, Springsteen announced in December that he wouldn't be touring with the E Street Band in 2019 and would instead be focusing on "various recording projects." One project he's known to be working on is a solo album, which he revealed in an October 2017 interview with Variety has been "influenced by Southern California pop music of the '70s."
In other news, Springsteen and his wife, E Street Band backing singer Patti Scialfa, have cameo roles in a new film called Broken Poet that stars and was co-written by veteran New York singer/songwriter Elliott Murphy. The movie focuses on a woman's search for a fictional singer/songwriter named Jake Lion, who may or may not be dead.
In a new trailer for the film, the lead female character is seen asking Bruce, portraying himself, whether he ever played any music with Jake.
"Not too much," says Springsteen. "Jake let me open for him. I opened for him a few times."
Springsteen and Murphy actually have collaborated in the past, with Bruce lending vocals to Elliott's 1995 album, Selling the Gold.
Broken Poet was directed by Emilio J. Ruiz. No word yet on a release date.
Copyright © 2019, ABC Radio. All rights reserved.