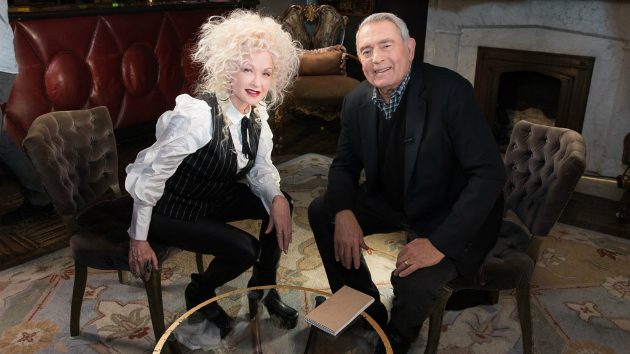 Credit: Amanda Taraska
Credit: Amanda Taraska
"Girls Just Wanna Have Fun" was Cyndi Lauper's breakthrough hit in 1985. But when she first heard the song, she didn't want to record it because she felt the original lyrics were sexist.
"[A] man wrote it, so imagine what it's really about," she tells Dan Rather tonight on his AXS.tv program The Big Interview. "There was a whole bridge…[that] was like, 'Hey dad, we are the fortunate ones, nudge, nudge, 'cause girls they want to have fun.'…And I'm like, 'And how am I supposed to write this? What am I supposed to get a lobotomy and be like a big dope?!' I said, 'I can't do this.'"
Cyndi explains that she reconsidered when her producer suggested she change the words to "make it what you would sing about," into a female anthem.
Lauper embraced the idea and came up with suggestions about how the song should sound.
"I had this idea…'[What] if I sang like a trumpet and the guitar played that Motown feel that I grew up with and I loved?'" she explains. "'And we used the electronic snare [drum], that street sound, and [keyboardist] Rob [Hyman] could play it like it was a reggae song?'"
Cyndi's suggestions obviously worked, and "Girls Just Wanna Have Fun" went on to become one of her most enduring and memorable hits.
Cyndi also chats about her experience as a contestant on Celebrity Apprentice when it was hosted by now-President Donald Trump, as well as her True Colors United charity, when The Big Interview airs tonight at 8 p.m. ET/5 p.m. PT.
Copyright © 2019, ABC Radio. All rights reserved.