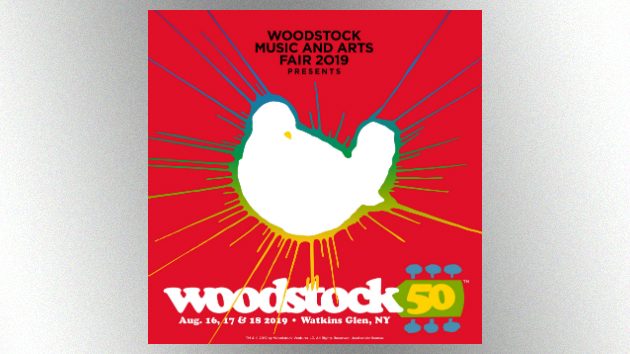 Courtesy of Woodstock Ventures
Courtesy of Woodstock VenturesA Manhattan judge has scheduled a court legal hearing this coming Monday afternoon that may help determine the fate of the Woodstock 50 festival, set to mark the 50th anniversary of the famous 1969 concert event.
Organizers of Woodstock 50 have filed a petition accusing the festival's financial backern Dentsu Aegis Network of creating a "worldwide uproar" by announcing that the concert was canceled, as well as misappropriating $18 million.
They're asking a judge to order Dentsu to give back the funds, and to stop them from "disparaging [Woodstock 50], interfering with its contracts with performers and others, and undermining the Festival."
Despite Dentsu's announcement, organizers insist that the festival will continue. Woodstock 50 had been announced for August 16-18 in Watkins Glen, New York, with a lineup that includes Santana, John Fogerty, David Crosby, Dead & Company, Robert Plant, Miley Cyrus, Jay-Z, The Killers, Imagine Dragons and many others.
Woostock 50 says it needs the judge to step in because of "Dentsu's outrageous and illegal misconduct that threatens enormous and irreparable harm to [the festival]," court papers say.
In announcing the festival's cancellation, Dentsu said it opted to pull the plug on it because "we don't believe the production of the festival can be executed as an event worthy of the Woodstock Brand name while also ensuring the health and safety of the artists, partners and attendees."
Woodstock 50 says Dentsu sought to "irreparably sabotage" the ability to produce the festival, something organizers say the firm had no legal right to do.
Meanwhile, Billboard.com has published an in-depth article focusing on the story behind Woodstock 50's troubles, and the issues organizers face if they plan to continue with the event.
Copyright © 2019, ABC Radio. All rights reserved.