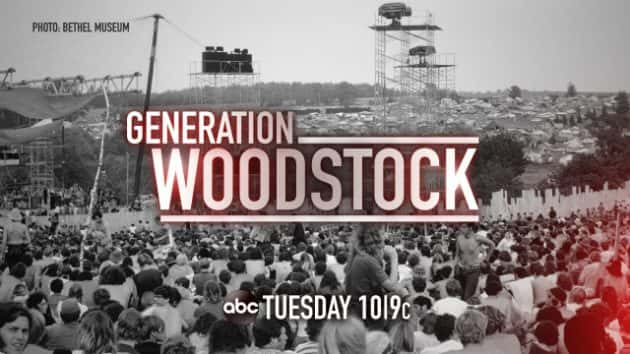 ABC/Photo courtesy of Bethel Museum
ABC/Photo courtesy of Bethel MuseumJohn Fogerty will appear in interview segments featured in a new episode of the ABC documentary series 1969 titled "Generation Woodstock," which airs tonight at 10 p.m. ET.
The program will focus on two historic 1969 events, the Woodstock Music & Arts Festival in upstate New York and the Stonewall Uprising, the riots staged in New York City's Greenwich Village by members of the local LGBTQ community, which took place in August and June, respectively.
In addition to Fogerty, whose old band Creedence Clearwater Revival was among the many acts that performed at Woodstock, festival organizers Michael Lang and Artie Kornfeld are interviewed on the show.
"Generation Woodstock" also will examine the cultural and political impact Woodstock and the Stonewall riots have had on the country and how their echoes reverberate within today's youth movements. A number of contemporary entertainers and activists are featured on the program sharing their reflections on the importance of the events.
Copyright © 2019, ABC Radio. All rights reserved.