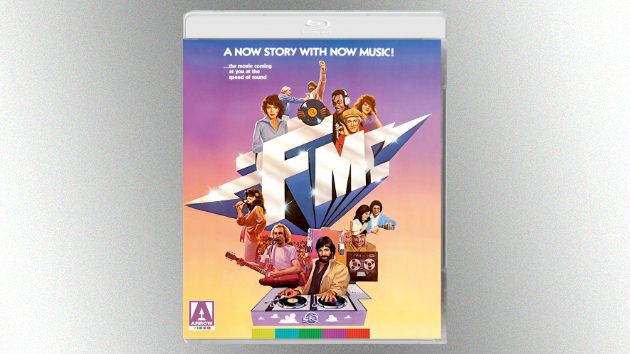 Arrow Films
Arrow FilmsThe 1978 movie FM, a comedy that focuses on the behind-the-scenes goings-on at a fictional U.S. rock radio station, will be released on Blu-ray for the first time on June 30. The movie includes cameo appearances by Tom Petty and REO Speedwagon, as well as footage of Linda Ronstadt and Jimmy Buffett in concert.
Steely Dan contributed the film's title track, "FM (No Static at All)," which peaked at #22 on the Billboard Hot 100. The soundtrack was packed with popular songs by such artists as Tom Petty & the Heartbreakers, Bob Seger, Steve Miller Band, Foreigner, The Eagles, Boz Scaggs, Boston, The Doobie Brothers, Billy Joel, James Taylor, Joe Walsh and Queen, as well as live performances by Ronstadt.
The double-disc album broke into the top five of the Billboard 200 and went on to sell more than 1 million copies in the U.S.
FM starred Michael Brandon as the programming director who butts heads with the corporate bosses of a popular L.A. radio station, Q-SKY, that employs a group of eccentric DJs, played by Martin Mull, Alex Karras, Cleavon Little and Eileen Brennan.
The Blu-ray boasts a variety of bonus features, including new interviews with Brandon and FM screenwriter Ezra Sacks, a brief documentary that looks at the film's soundtrack and FM radio during the late 1970s, original trailers, a photo gallery and more.
Copyright © 2019, ABC Radio. All rights reserved.