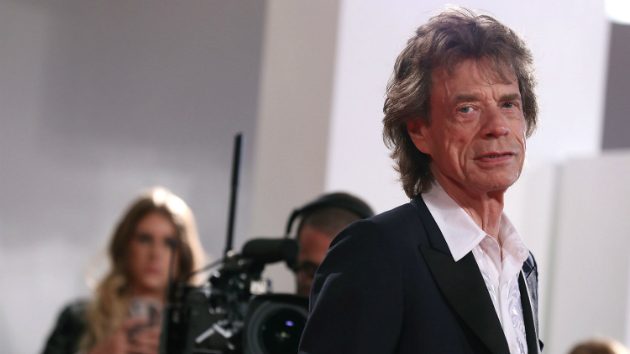 Maria Moratti/Getty Images
Maria Moratti/Getty ImagesMick Jagger isn't known for being overtly political, but speaking with the press Saturday at Italy's Venice Film Festival, the Rolling Stones singer aimed some critical comments toward the leaders of the U.S. and his U.K. homeland.
According to The Hollywood Reporter, Jagger was asked what he thought about a peaceful incident that happened earlier that day when hundreds of activists protesting climate change, anti-immigration policies and other issues took over the red carpet by the festival main venue, Venice's Palazzo del Cinema.
"I'm absolutely behind that," the 75-year-old rock legend said. "I'm glad they're doing that because they're the ones who are going to inherit the planet."
Jagger then slammed President Trump for pulling out of The Paris Agreement, the international treaty enacted in 2015 that focuses on combating climate change.
"We are in a very difficult situation at the moment, especially in the U.S., where all the environmental controls that were put in place — that were just about adequate — have been rolled back by the current administration so much that they are being wiped out," he said.
He added, "The U.S. should be the world leader in environmental control but now it has decided to go the other way."
Jagger also said he's concerned about the uncivil way Trump and U.K. Prime Minister Boris Johnson routinely attack their critics in public.
"I don't mean that manners are everything," Mick maintained. "But the combination of all these things, where it's going to lead us [is] polarization, rudeness and lying."
Jagger was at the festival to attend the premiere of The Burnt Orange Heresy, a new art-heist thriller in which he portrays a British art dealer and collector who hires an art critic to steal a masterpiece by a painter of whom he's a patron.
Copyright © 2019, ABC Radio. All rights reserved.