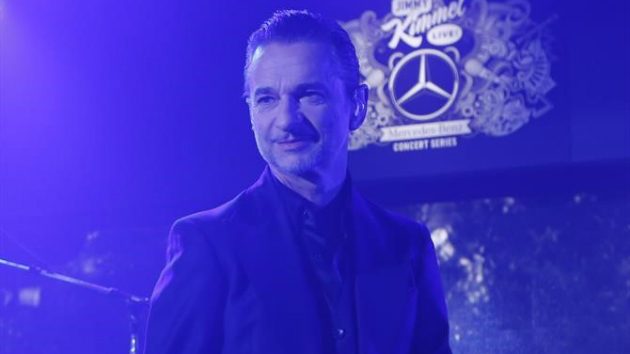 ABC/Randy Holmes
ABC/Randy HolmesDepeche Mode has announced a new concert film and documentary titled Spirits in the Forest.
The movie, directed by acclaimed music filmmaker and photographer Anton Corbijn, was filmed during Depeche Mode's shows in Berlin, Germany in July 2018, which were the final dates on the group's global tour in support of their latest album, 2017's Spirit.
In between the concert footage, Spirits in the Forest introduces us to six Depeche Mode fans from around the world. The film includes video from each of the fans' hometown, and explores their connection to Depeche Mode's music.
Spirits in the Forest will screen in theaters worldwide for one night only, on November 21. Tickets will go on sale September 26.
For more info, visit SpirtsintheForest.com.
In other Depeche Mode news, keyboardist/guitarist Martin Gore is selling a bunch of gear from his personal collection via Reverb.com.
The online shop, which will include a variety of synths, drum machines and effects, opens September 26.
Copyright © 2019, ABC Radio. All rights reserved.