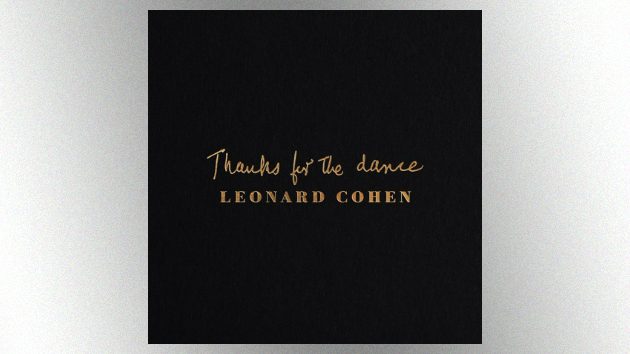 Sony Music
Sony MusicHallelujah! A posthumous studio album by acclaimed Canadian singer/songwriter Leonard Cohen, who died in 2016 at age 82, will be released on November 22.
Titled Thanks for the Dance, the nine-track collection was put together by Cohen's son Adam, using unfinished recordings from the sessions for Leonard's 2016 album, You Want It Darker.
A variety of artists contributed to the project, including singer Jennifer Warnes — a frequent Cohen collaborator — and younger artists like Beck, Feist, Damien Rice, Arcade Fire bassist Richard Reed Parry and The National guitarist Bryce Dessner. Famed producer Daniel Lanois helped with some of the arrangements.
"In composing and arranging the music for [Leonard's] words, we chose his most characteristic musical signatures, in this way keeping him with us," Adam says.
He adds, "What moves me most about the album is the startled response of those who have heard it. 'Leonard lives!' they say, one after the other."
One of the new tracks, "The Goal," has been released as a digital download and via streaming services in advance of Thanks for the Dance, and a video for the spoken-word song has premiered on Leonard's official YouTube channel.
Here's the full track list of Thanks for the Dance, which is available for pre-order now:
"Happens to the Heart"
"Moving On"
"The Night of Santiago"
"Thanks for the Dance"
"It's Torn"
"The Goal"
"Puppets"
"The Hills"
"Listen to the Hummingbird"
Copyright © 2019, ABC Radio. All rights reserved.