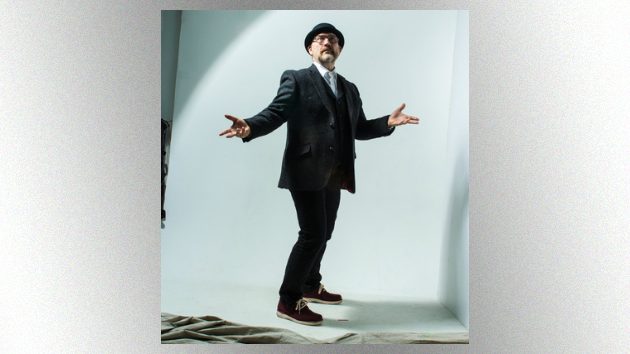 Credit: Sebastian Smith
Credit: Sebastian Smith Men at Work frontman Colin Hay, who's also a member of the current lineup of Ringo Starr and the All Starr Band, has announced plans for a major 2020 U.S. solo tour that will precede a recently announced North American trek by the All Starrs.
The solo outing will kick off February 27 in Santana Barbara, California, and is mapped out through a May 10 show in Dallas. The tour features more than 35 dates, and includes an April 7-8 stand at City Winery in New York City.
Hay's most recent studio album is 2017's Fierce Mercy, and he's planning to release a follow-up in late 2020. Colin rejoined Ringo's All Starr Band in 2018 after previously playing with the group in 2003 and 2008. He also wrote the title track to Starr's new album, What's My Name, and contributed guitar and backing vocals to the tune.
As previously reported, the next All Starr Band trek begins with May 29-30 engagement in Rama, Canada.
Here are all of Hay's 2020 U.S. solo tour dates:
2/27 — Santa Barbara, CA, Lobero Theatre
2/28 — Beverly Hills, CA, Saban Theatre
2/29 — El Cajon, CA, The Magnolia
3/4 — San Francisco, CA, Palace of Fine Arts Theatre
3/6 — Portland, OR, Revolution Hall
3/7 — Seattle, WA, Saint Mark's Episcopal Cathedral
3/8 — Spokane, WA, The Bing Crosby Theater
3/9 — Missoula, MT, The Wilma
3/11 — Salt Lake City, UT, Rose Wagner Theater
3/13 — Fort Collins, CO, Lincoln Center
3/14 — Denver, CO, Paramount Theatre
3/15 — Beaver Creek, CO, Vilar Performing Arts Center
3/26 — Minneapolis, MN, Pantages Theatre
3/27 — Milwaukee, WI, The Pabst Theater
3/28 — Chicago, IL, Thalia Hall
3/29 — Royal Oak, MI, Royal Oak Music Theatre
3/31 — Cincinnati, OH, Taft Theatre
4/2 — West Long Branch, NJ, Monmouth University
4/3 — Annapolis, MD, Maryland Hall for the Creative Arts
4/7-8 — New York, NY, City Winery
4/9 — Tarrytown, NY, Tarrytown Music Hall
4/10 — Concord, NH, Capitol Center for the Arts
4/11 — Boston, MA, The Wilbur
4/23 — Charleston, SC, Charleston Music Hall
4/24-25 — Wilkesboro, NC, MerleFest — Wilkes Community College
4/26 — Atlanta, GA, Buckhead Theatre
4/29 — Orlando, FL, The Plaza Live
4/30 — Fort Lauderdale, FL, Amaturo Theater — Broward Center for the Performing Arts
5/1 — Clearwater, FL, Capitol Theatre
5/2 — Ponte Vedra Beach, FL, Ponte Vedra Concert Hall
5/6 — Birmingham, AL, The Lyric Theatre
5/7 Baton Rouge, LA, Manship Theatre
5/8 — Houston, TX, The Heights Theater
5/9 — Austin, TX, Texas Union Ballroom
5/10 — Dallas, TX, The Majestic Theater
Copyright © 2019, ABC Audio. All rights reserved.