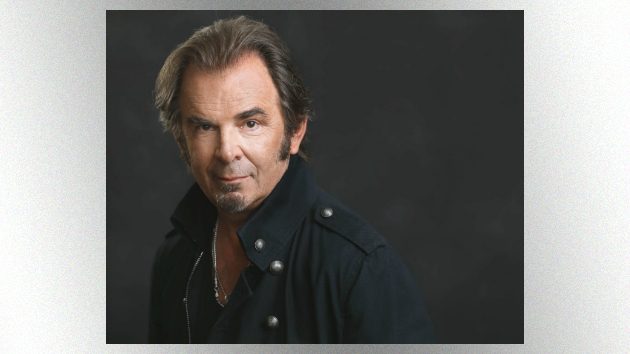 Credit: Sheila Withum
Credit: Sheila WithumNext month, Journey closes out 2019 with a four-show Las Vegas engagement at The Colosseum at Caesars — but first the band members will be enjoying some holiday downtime. Keyboardist/songwriter Jonathan Cain says he's looking forward to spending Thanksgiving with his family.
Cain tells ABC Audio that he's "the guy that does the turkey," and he really throws himself into the task.
"I usually spend two days," he notes. "One day prepping, getting everything ready."
Cain adds that he prepares the turkey using a method known as spatchcock.
"[I]t's kind of a German tradition," Jonathan explains. "I cut…the dark meat from the white meat, cut it in all these pieces. And there's two pans, the dark meat pan and the white meat pan. And then, you separate 'em in different ovens."
Cain also says he's looking forward to preparing some of the same delicious side dishes he made for last year's holiday.
"Last year, we did cranberry sauce with blueberries, and…sort of a licorice thing, and it was a big hit for everybody," he shares. "They never had cranberry with blueberries together, but it's really a lovely combination. [We also] did a Brussels sprout salad that was outstanding."
The 69-year-old Rock & Roll Hall of Famer also says he's excited to use the new oven he purchased recently.
"[I]t's got its own turkey probe…you put the probe in and it tells you when your turkey is done," he explains. "[S]o there's no guesswork involved."
Journey's Las Vegas shows are scheduled for December 27, 28, 30 and 31. The band will mount an expansive 2020 tour with The Pretenders that kicks off May 12 in Ridgefield, Washington, and is mapped out through a September 12 performance in Bethel, New York.
Copyright © 2019, ABC Audio. All rights reserved.