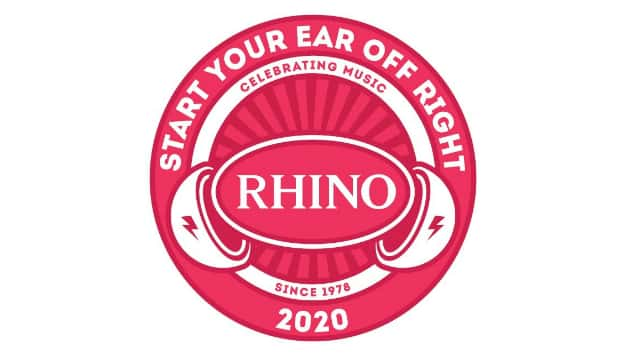 Rhino
RhinoIn celebration of the New Year, the Rhino label has launched the 2020 edition of its annual "Start Your Ear Off Right" campaign, which features various limited-edition vinyl discs that will be available exclusively at select U.S. record stores this month. Among the releases are LPs from Bad Company, Deep Purple, Stevie Nicks, Warren Zevon, Devo and Van Morrison.
The first "Start Your Ear Off Right" releases hit stores today, January 10 and include a two-LP, 40th anniversary reissue of the 1979 Bad Company album Desolation Angels, and three Deep Purple albums pressed, appropriately enough, on purple vinyl — 1974's Stormbringer, 1976's Made in Europe and 1977's Last Concert in Japan.
The second installment of releases arrive on Friday, January 17. They include Nicks' 1981 Bella Donna album, pressed on gold vinyl; Zevon's 1978 Excitable Boy, pressed on glow-in-the-dark vinyl; and a pair of Devo albums, 1980's Freedom of Choice and 1981's New Traditionalists, pressed on white vinyl and gray vinyl, respectively.
This year's "Start Your Ear Off Right" initiative wraps up on Friday, January 24. Among the discs being released that day is a turquoise vinyl version of Morrison's 1970 album His Band and the Street Choir.
Visit Rhino.com/SYEOR for full details on the campaign, including where you can purchase the albums.
Copyright © 2020, ABC Audio. All rights reserved.