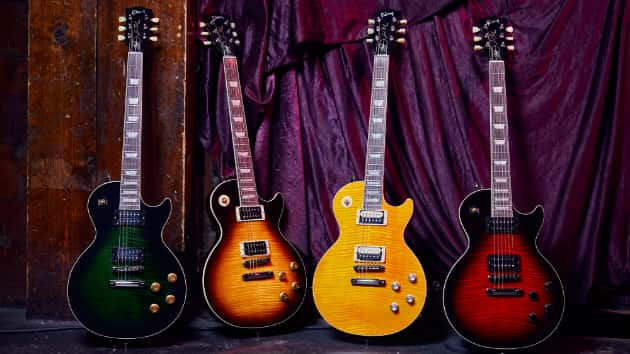 Courtesy of Gibson
Courtesy of GibsonSlash has teamed up with Gibson for a new collection of signature guitars.
The official Slash Collection includes a number of both electric and acoustic guitars, including the Les Paul Standard electric and the J-45 Standard acoustic.
"Developing my new Collection with the new team at Gibson has been really exciting," the Guns N' Roses shredder says in a statement. "The quality and attention to detail is next level, and these guitars truly reflect what I play live and in the studio. I think guitarists will be inspired by what we've put together."
The Slash Collection will be available later this year, and will make its debut at the upcoming 2020 NAMM trade show, held January 15-19 in Anaheim, California.
Copyright © 2020, ABC Audio. All rights reserved.