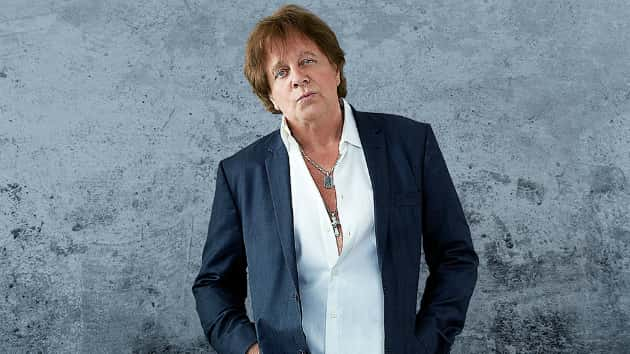 Credit: Kevin Foley
Credit: Kevin FoleySammy Hagar and Rick Springfield are among the music stars who will take part in a February 20 tribute concert saluting the late Eddie Money.
The show, which will be held at The Canyon at The Saban Theatre in Beverly Hills, California, also will feature performances by George Thorogood, John Waite and Starship singer Mickey Thomas, as well as some as-yet-unannounced guest artists. In addition, members of Eddie's family will be on hand for the event.
A description of the concert notes that beyond Money's musical legacy, the singer built a "reputation as a hard working good guy who always remembered and made time for family, friends, fans, and those who lent him a hand along the road to stardom."
Tickets for the concert are on sale now at Ticketmaster.com. Proceeds raised will benefit the Recording Academy's MusiCares charity and The USC Eddie Money Cancer Research Fund.
Money died in September 2019 at age 70, less than a month after he revealed he'd been diagnosed with esophageal cancer.
Copyright © 2020, ABC Audio. All rights reserved.