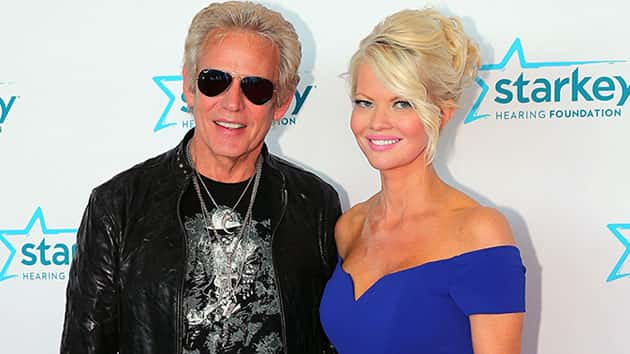 Adam Bettcher/Getty Images for Starkey Hearing Foundation
Adam Bettcher/Getty Images for Starkey Hearing FoundationIt looks like Don Felder is a victim of love again! According to People, the former Eagles guitarist has gotten engaged to his girlfriend of two years, Diane McInerney, who's the weekend anchor of the syndicated news program Inside Edition.
People reports that the 72-year-old musician popped the question to the 48-year-old correspondent on January 19 at sunset during a walk on the beach in Malibu, California, and presented her with "a custom-made, five-carat round brilliant cut diamond ring." According to the magazine, the spot had sentimental significance to the Rock & Roll Hall of Famer because it was close to where he co-wrote the music for the classic Eagles hit, "Hotel California."
A source close to the couple tells People, "Don is so in love with Diane. She fills his heart every day in every way with love and joy. Diane is beyond excited to be engaged to the love of her life. Their friends and family are thrilled for their happiness."
This will be the second marriage for both Felder and McInerney. Don previously was married to Susan Pickersgill from 1971 to 2000, and they have four children together — sons Jesse and Cody and daughters Rebecca and Leah. Diane previously was wed to criminal defense attorney Edward Palermo, with whom she has two daughters.
Felder released his third solo album, American Rock 'n' Roll, last year. He's currently playing a series of U.S. winter concerts that wind down with a show in Clearwater, Florida, this Sunday, February 16. He'll also take part in the star-studded '70s Rock & Romance Cruise this coming week, and has several other performances on his 2020 schedule, which you can check out at DonFelder.com.
Copyright © 2020, ABC Audio. All rights reserved.