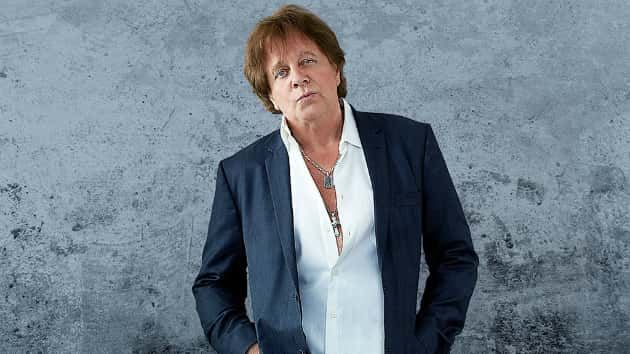 Credit: Kevin Foley
Credit: Kevin FoleyA bevy of well-known music stars came together to celebrate the life and music of the late Eddie Money on Thursday night at The Saban Theatre in Beverly Hills, California.
Among the many performers were Sammy Hagar, REO Speedwagon's Kevin Cronin and Dave Amato, George Thorogood, Starship singer Mickey Thomas, Greg Kihn, Tommy Tutone, John Waite and Metallica frontman James Hetfield.
As seen in fan-shot video posted on YouTube, the concert included Hagar performing Money's 1982 MTV hit "Shakin'," Thorogood playing a rendition of the 1959 R&B classic "Money (That's What I Want)," Waite singing Eddie's 1977 gem "Save a Little Room in Your Heart for Me" and Hetfield performing Money's first hit, 1978's "Baby Hold On."
Hetfield's appearance marked the first time he's played live since returning to rehab last fall to treat an ongoing battle with substance abuse.
The show's entire cast hit the stage for the finale, a rousing performance of the Money classic "Two Tickets to Paradise."
The concert, which was hosted by comedian Louie Anderson, raised money for MusiCares and the USC Eddie Money Cancer Research Fund. Eddie died in September 2019 at age 70, less than a month after he revealed he'd been diagnosed with esophageal cancer.
Copyright © 2020, ABC Audio. All rights reserved.